Sell Shotguns
Pump Action - Break Action - Auto-Loading
When you need to meet a financial emergency with a stack of cash quickly, sell shotguns to Phoenix Pawn & Guns.  Because in these moments, there is no time to waste and remove your focus on the task at hand.  Whether your shotgun collection is a conscious investment or not, it holds viable means to lots of cash.  In addition, you can rest assured that are complimentary appraisals are accurate and are under no obligation to accept.  Although, we are confident that our offers will surpass our competitors, and aims to turn it into cash in your hand!  We are here to help you get the most cash possible and relieve your financial stress!
See the Value to Sell Shotguns With the Best Cash Offers
A cash offer is only as good as the valuation of your shotgun.  Our associates will accurately assess the cash value of your shotgun based on two main factors.  First, the outer condition and its aesthetic appeal will be reviewed.  So it is best to bring in your shotgun in its best possible condition. Next, the mechanisms inside will be inspected, ensuring all the parts are there and are in good working order to fire the shotgun.  After that, we check the fair market value based on the shotguns make, model and how well it rated internally and externally.  As a result, we will present the best cash offer possible to you.  
Here are some things that can increase your cash offer for your shotgun:
Any and all of the accessories your shotgun came with its purchase.
The original box it was encased in at purchase.
Receipt from your purchase and/or certificates of authenticity.
Any Shotgun accessories and ammo you have bought for that specific shotgun.
A Short List of Shotguns We Are Eager to Buy: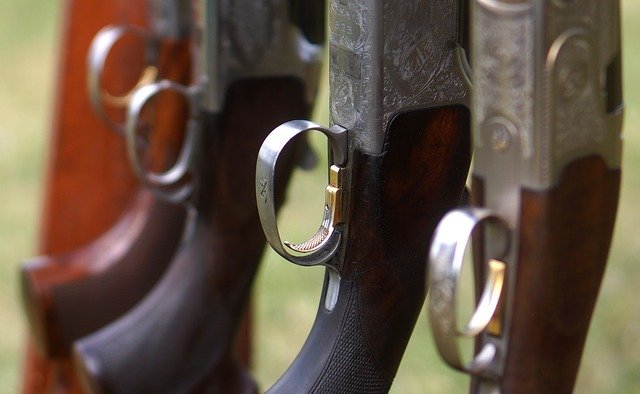 Remington 870
Browning A5
Merkel 200E
Fill Your Pockets with Cash in Just Minutes
Whether you accept our cash offer or not, all of our appraisals on your shotguns and accessories are free of charge!
Although, should you choose to accept our cash offer, we will need a few signatures and a valid and current Arizona Driver's License to finalize the sale.  After that, all that is left is counting out the cash offer and placing it in your hand.  Our associates are highly trained and skilled, that makes the most of your time!  From the time you enter the store, until you walk out with the most cash possible, can be completed in as little as 10 minutes.  
*Contact us via live-chat by clicking on the bottom right of your screen.  You can get the answers to your questions and start the process before you even leave your house!
We Are a Pawn Shop & More
At Phoenix Pawn & Guns we offer more services to provide you viable ways to get the cash you need!  For over a decade we have been the pawn shop Tempe, Glendale & Phoenix know and trust!  However, we strive to exceed our services to our customers, and also offer FFL Transfers for $25 per firearm.