The Best Pawn Shop in Phoenix
The Most Cash, The Lowest Rates
Phoenix Pawn and Gold has a longstanding history of being the premiere pawn shop Phoenix and Glendale trust.  Having been in business for well over a decade, we've become the utmost professionals in offering our customers pawn loans and cash loans on their items of value.  When you pawn guns or sell guns with Phoenix Pawn and Guns, you know you've come to the right place.
Getting Fast Cash with Pawn Loans
Our number one service that we offer to our Phoenix and Glendale customers is our pawn loans.  Commonly known as a collateral loan, a pawn loan is a way to get your equity out of items of value.  From gold to electronics to jewelry to guns, pawning things is one of the easiest ways to put fast cash into your pocket in minutes.  Using the power of the Internet, our experienced pawnbrokers can evaluate the value of an item in minutes.  At Phoenix Pawn and Gold, we look at the market for each and every transaction to ensure our customers are getting the most cash possible.
When you pawn guns or other valuables, our pawn shop simply holds the item in our secure and safe storage facility.  When you're ready to repay the loan, you get your item back and that's it!  We have different options for every customer, and can guarantee we can find a plan that works for you.  Phoenix Pawn and Gold is the only pawn shop where you should pawn guns. 
With the most cash, the least interest, and the best customer service Phoenix Pawn and Guns is the pawn shop you can trust.
We Also Buy and Sell Items
On top of providing fast cash loans, we're more than happy to buy items of value as well.  We buy guns, rifles, shotguns, revolvers, electronics, jewelry, whatever!  If it has value, then we guarantee that we'll have a cash offer for you.  We use the same intensive process for valuating items for pawn when buying to ensure you still are getting the fairest and most cash possible. 
This also means that we have a large inventory of used guns and other items for sale!  You can find various items for a far lower price than you would find in a regular store.  Buying used items from our pawn shop is a great way to save money.  We have all sorts of guns and types, vintage, antique, whatever your used gun fancy is.  Buying guns at Phoenix Pawn and Guns is the smartest way to save cash and expand your collection.
Many Ways to Contact Us
Unique to Phoenix Pawn and Guns, we offer our customers in Phoenix, Glendale, and Tempe many ways to reach out to us and get information and quotes.  You can use our live chat at the bottom right of the screen and an experienced pawnbroker will happily help you explore your options.  From discussing the intricacies of pawn loans, to providing cash quotes and offers, you can reach out to us before you even visit our store.  On top of this, you can even text us!  That's right, shoot a text to our number and you'll still reach our experienced pawnbrokers who can help you seven days a week.
There's no other pawn shop in Phoenix, Glendale, or Tempe who provides the level of service when pawning guns, selling guns, or other items of value.  Phoenix Pawn and Guns is the best pawn shop near you for getting fast cash.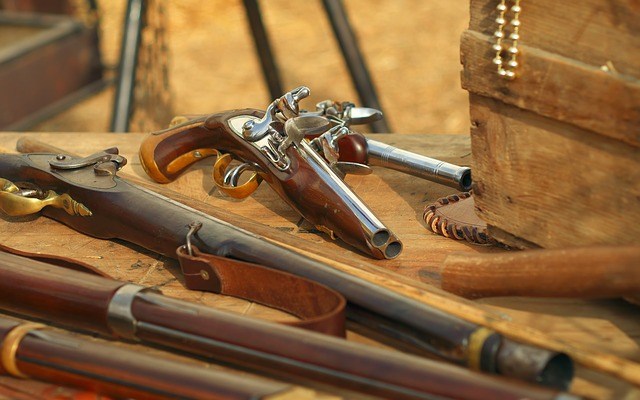 Serving Phoenix, Glendale, and Tempe -- Get Fast Cash Today!