The Gun Buyer Phoenix Trusts!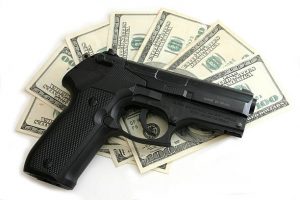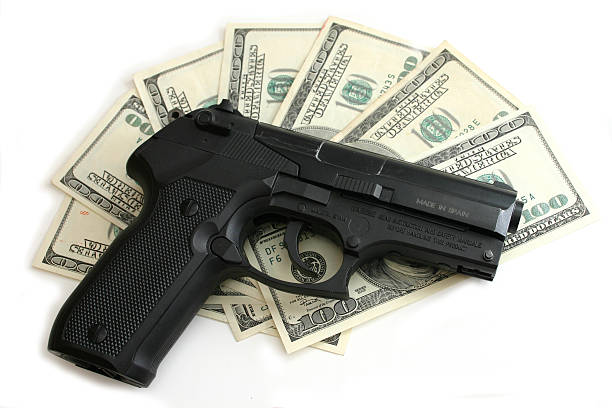 Finding a gun buyer you can trust in the Phoenix and Glendale area can be difficult.  Especially knowing the price point at which most guns cost, you want to ensure you're getting the fairest and most cash possible for it.  At Phoenix Pawn and Guns, we're the gun buyer you can trust.  All of our prices are generated on the spot so that whatever the market looks like for your model and brand, we're paying it.  Our pawn shop has been in business for well over a decade, and can promise that you're making the right decision in letting us be your Gun Buyer Phoenix residents.
Brands We Buy:
Smith & Wesson – Savage Arms – Heckler & Koch – Taurus – Benelli – Glock – SIG Sauer – Mossberg & Sons – Kel-Tec – Beretta – and more!!
The Guns We Buy
At Phoenix Pawn and Guns, we aren't selective whatsoever.  If you've got a gun, in good working condition, then we can

guarantee that we buy it!  Handguns, rifles, shotguns, of all makes and models – we will put cash in your hands.  We ensure that we always have nothing but the utmost professionals on hand to appraise whatever type of gun you have.  If you're selling guns in Phoenix or Glendale, then our pawn shop is the only place worth visiting in town.
On top of this, we highly suggest to bring along everything that came with the firearm at the time of its purchase.  This includes the original box, paperwork, and accessories that came with your gun.  If you've bought additional things such as ammo, holsters, sights, or other accessories we will definitely pay for those too.  We're not just the premiere gun buyer in Phoenix and Glendale, but also the gun accessories buyer as well.  Phoenix Pawn and Guns is the one and only place to sell guns and accessories!
The Selling Process – Quick and Easy
We're the only pawn shop you'll find that has plenty of ways to start this process.  We offer the ability to chat with us before you even visit our store.  Using our live chat at the bottom right of the screen, you can ask questions, get quotes, and figure out the option that's best for you.  On top of that, you can even text us!  That's right, send a text to our phone number, and we'll respond immediately.  Of course, you can also just come on down to Phoenix Pawn and Guns in person.  No appointments are necessary when selling guns, and you will still have a swift and quick pawn shop experience.
Accurate Assessments
Once we have your gun in hand, our professional pawnbrokers will inspect the gun and ensure that everything is present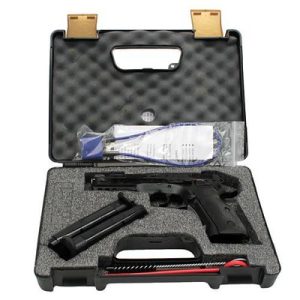 that the firearm came with.  After that, they will examine the external condition of the firearm, to determine if there is excessive wear on the gun, and how well it has been maintained.  Next, the internal workings of the gun will be inspected, to make sure it is in good working order.
Finally, we will refer to the current market value of the firearm, to determine our cash offer.  Because we want our prices to reflect what the same firearm, in the same condition, can sell them for.  This way, all Phoenix Pawn and Guns customers get the fairest and maximum cash value for selling their guns.
Hopefully this makes it clear as to why we're the top gun buyer in Phoenix, Glendale, and Tempe.  There's no better place to get cash for your guns than our pawn shop.  We will pay more for guns than any other gun shops around!