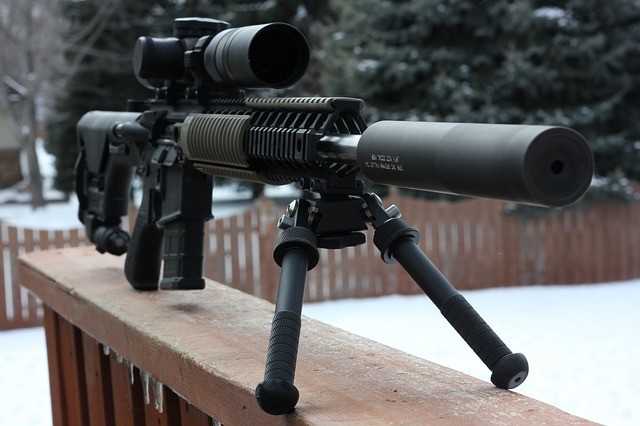 Sell Guns in Phoenix
Shotguns, Rifles, Handguns, Pistols
Sell Gun Phoenix Residents for the Most Cash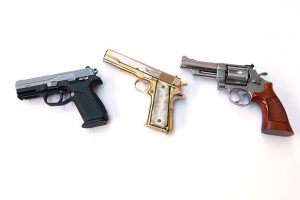 If you're looking for a place to sell guns Phoenix residents, then you've found the place!  Phoenix Pawn and Guns is the premiere pawn shop to get the most cash possible from selling your guns seven days a week.  No matter the type of gun, we can guarantee we're paying cash for it.  From handguns to rifles to shotguns, we're the place to go.  Everyone in knows if you want the best offer, sell guns Phoenix residents to Phoenix Pawn and Guns!
The Best Ways to Get Cash 
We boast about the number of ways our pawn shop has for customers to reach out.  Every day of the week, there's various ways that you can get in touch with our pawnbrokers to get more information, quotes, and whatever else you need regarding selling your guns.  The best of these is by far our ability to receive texts from our customers!  We can provide information just about 24/7 via text at (602) 641-4666.  Phoenix Pawn and Guns is here in 2020 with our customers, helping them get the cash they need whenever necessary.
We also have a live chat at the bottom right of the screen.  Customer service is our number one priority and enables our customers to sell guns for cash in as little time as possible.  We're able to provide rough cash estimates, as well as information about any of our other services via these means.  Above all else, you can even just come on down in person.  No phone calls, texts, or chats are necessary!
The Best Cash Payout to Sell Guns Phoenix Trusts!

At Phoenix Pawn and Guns, our goal is to ensure all customers get the fast cash they deserve no matter what type of gun they have.  The first step in buying guns is of course to generate a quote.  The source from which these come from is what dictates the different prices pawn shops pay.  Furthermore, every transaction, no matter how big or small, is always checked to see what the current market is going for on that model and make of gun.  Our experienced pawnbrokers take into account the condition, accessories, and the market in that exact moment to get you a price. 
It's this devotion in paying cash for guns that separates Phoenix Pawn and Guns from the other pawn shops.  If you're looking for the place to sell guns near you, then look no further.  Give us a call, stop on in, or do whatever you need to and get cash today!  In as little as fifteen minutes or less, you can go from zero to hero at Phoenix Pawn and Guns!