Buy Gun Phoenix
buy Firearms - Accessories - Ammo - Tactical Gear
If you are looking to buy a firearm at an affordable price, you have found the ideal destination.  Whether you want a pistol, revolver, shotgun or rifle, Phoenix Pawn & Guns can help! Our store is the place to Buy Gun Phoenix residents, at a fair and practical price.  Come on in and see our ever changing collection of quality firearms to buy for less!
We Pass on the Savings When You Buy Gun from Phoenix Pawn & Guns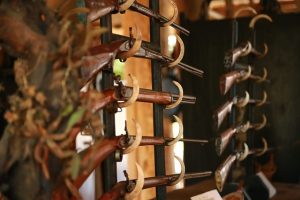 At Phoenix Pawn & Guns, our business is to make cash accessible to those who need it quickly.  Therefore, we inspect all firearms that come into our store and buy them from our customers at a fair price.  Furthermore, our inventory reflects the variance and volume of the firearms that we buy.  Although we do not know what we will receive from day to day, we do know that our firearms and accessories are of high caliber.  
Buy Handguns, Rifles or Shotguns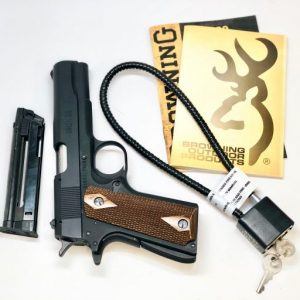 Whether you are looking for a firearm for protection, or for sport, Phoenix Pawn & Guns has a nice selection to choose from.  Whether you are looking for a vintage shotgun or the recently released CZ TS2, we are a gun store that treats you right.  So consequently, if you are an experienced hunter, or seeking to buy your first firearm, we are the gun store for you.  In addition, we do have a variety of bolt-action, lever-action, pump-action and semi-automatic firearms, to suit your hunting and shooting range needs.
Here's a list of the most common brands of handguns and long guns that we buy and sell in our store..  
Pistols & Revolvers
Colt
Ruger
Springfield Armory
FFL Transfers
We are an authorized agent to secure any and all FFL Transfers that you need according to Federal Law to buy a firearm.  Phoenix Pawn & Guns provides this secured service for only $25 per transfer.  Once you have completed the forms and presented the proper identification, we send the paperwork to the  Arizona Firearms Clearance Center and the NICS (National Instant Criminal Background Check System).  Because it is the requirement in Arizona to have clearance from both the state and federal agencies to purchase a firearm.  
The process takes an average of 3 days to get clearance approval.  Once we receive the approval of your FFL Transfer, we notify you directly,  If for any reason the transfer is denied, the purchaser of the gun will need to contact the Arizona Firearms Clearance Center to straighten out the matter.