THE BEST GUN STORE NEAR ME
Phoenix Pawn & Guns is a pawn shop and a gun shop, providing services that Phoenix residents have come to rely on.  Whether you are looking to buy, sell or pawn a firearm, gun accessories, or ammo, we can help!  We are conveniently located on Van Buren, just west of 27th Avenue in Phoenix Arizona.
More Than Just a Gun Store Phoenix Residents
Whether you come in looking to buy or sell a firearm, accessories or ammo, you'll find that we have a variety of in-store services to offer.
Valuations
At Phoenix Pawn & Guns, we recognize value when we see it.  Our assessments examine the exterior aspect or your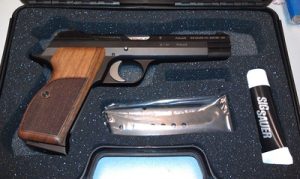 firearm.  Because the aesthetics of any item is what draws us all to be enticed to buy our valuables.  Therefore, we consider any flaws or excessive wear is visible.  After that we examine the internal mechanics of your firearm to ensure it is in good working condition.  Finally, we refer to the make and model's current market value to calculate and present you with a cash offer.
All of our assessments of firearms, accessories and more are free of charge.  In addition, there is never an obligation to accept our cash offers.
Phoenix Pawn and Guns various pistols, revolvers, rifles and shotguns for sale on-line and in our gun store.  In addition, we also sell gun accessories, tactical gear and full boxes of ammo as well.
Because our selection of firearms and accessories for sale are the ones we buy from our customers, our inventory varies.  So consequently, you never know what you will find when you come in to our store.  Although, all of our firearms and accessories on our property have gone through our valuation process.   Therefore, they are quality handguns, rifles and shotguns for sale at affordable prices.
Buyer of Handguns, Rifles, Shotguns & More in Phoenix
Phoenix Pawn & Guns has built its reputation by making the best cash offers and turning them into cash in your hands in mere minutes.  This has been our goal and focus for over a decade.  Because we think it is important to help out our customers when they are needing cash and need it fast.
Whether you bring an antique firearm, Ruger Security 9 or a Mossberg 500, we will offer the most cash possible!
Pawn Firearms, Accessories and Ammo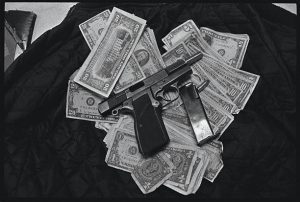 Our pawn shop understands and respects the fact that even though you need cash, selling is not an option.  Pawn loans are the perfect solution if you are temporarily short of cash and need a way to make ends meet in the meantime.  As a result, your property will be safe and secured in our vault until the loan is satisfied.  The same day the loan is paid in full, we return your valuables back to you!
Our pawn loans are for 90 days.  You are more than welcome to pay the loan in full at any time during that time.  If you repay the pawn loan before the 60th day, we will discount the redemption price. Therefore, the sooner you pay the less out of pocket cost to you!  However, if you need more time, we will work with you.  Paying only the interest accrued to date, your loan can be extended for another 90 days.
If you are needing a large stack if cash, you can bundle your firearms, accessories and ammo under one pawn ticket.  This helps ensure you get the most cash possible without separate tickets and the fees that go with them.
Phoenix Pawn & Guns is authorized to process FFL transfers for Phoenix residents.  Our charge is $25 per item and is in accordance with the Arizona Laws and  Federal Regulations by the ATF.