Gun Brands and Classes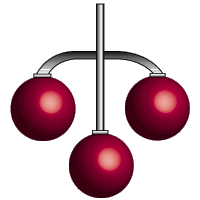 Phoenix Pawn & Guns is a pawn shop by trade, and as such, we like to keep ourselves and customers informed on what brands and types of guns we accept for pawn loans. But let us make one thing perfectly clear: We CANNOT and WILL NOT accept Class III Firearms. Not because we don't want to, but those types of firearms require greater regulations and restrictions.  Therefore, in turn hinders the customer's ability to receive their cash loan in a timely manner. Fortunately, we are not the only business with this kind of restriction. If you MUST procure a Class III firearm, we recommend going straight to a gun shop that has the proper authority OR a gun trade show authorized to allow for procurement of such firearm(s).
So What Gun Brands DO you Take?
Glad you asked that question. There are many to choose from, and here is a growing list of gun brands and manufacturers that pique our interest which include, but not limited to:
Sturm Ruger
The Remington Outdoor Company
Glock
O.F. Mossberg & Sons
Savage
Beretta
Taurus International
Keystone Sporting Arms
Kahr Arms
Barrett Firearms
Hi-Point Firearms
H&K
Kel-Tec
Saiga
What About Specific Types?
As you can see, there is a vast selection of gun manufacture brands out there. But we also wish to express the TYPES of

firearms we accept. Those types are the following:
So What Other Restrictions do you Have when I Pawn Guns with you?
It's not so much the brand as the class that we have restrictions on. First off, no Title III firearm is accepted, simply due to how lengthy a process it is to get you the money you need (so don't strain yourself on the wait). Second, as stated earlier, all Class III destructive devices, silencers, etc., are not accepted either. To put it another way, we are limited to accepting the firearms above, their accessories and ammo.  And EVEN THEN, we do reserve the right to withhold the pawn loan on certain guns.
That Seems Stingy…
While it does seem stingy of us to do so, it's also important to remind you we are a pawn shop, not a true gun shop. Our options are limited in what we can accept within federal law, and as such, we can't take every weapon. But even with these restrictions, there is still plenty to bring to our store, so don't hesitate if you need cash and you own a firearm. If you feel unsure, contact us and we'll set the record straight.
That's A Lot Of Information Upfront!
We want to be as clear as we can when conducting business for Phoenix citizens as well as any Valley residents living in the surrounding cities, such as  Tempe, Phoenix, and Glendale. That's what made us last over a decade as a pawn shop, and why we'll continue to offer great services and care as a gun pawn shop. Put Phoenix Pawn and Guns to the test. We're waiting for you!
Phoenix Pawn & Guns Federal Firearms License # 9-86-013-02-3D-15154 and expires April 1, 2023.