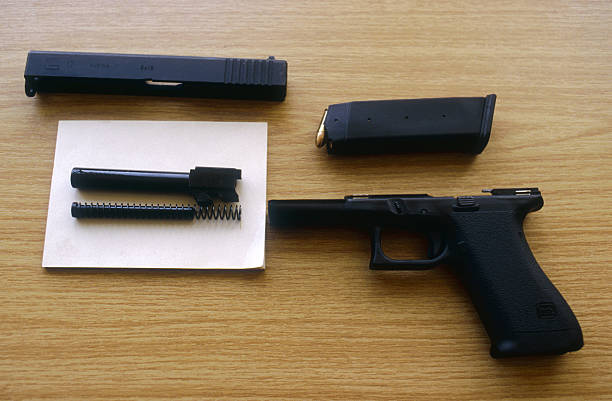 Gun Shop Phoenix
Buy - Sell - Pawn Firearms and More!
While our pawn shop is not new to the pawn industry, we are new to being a gun shop where you can buy, sell or pawn firearms for cash.  However, the newness of being a gun broker did not last long for us.  We quickly adapted to being a gun broker, and now Phoenix Pawn and Guns is a gun shop and more!  Because we were already so well versed in the pawn industry, we continue to expand the services we provide.  In other words, we are a unique kind of pawn and gun shop.  Because we offer a variety of services to customers in Phoenix, Tempe, and Glendale others do not.  Therefore, making us a gun shop and pawn shop Phoenix residents rely on!
Gun Shop Assessments for You to Sell or Pawn Gun
Our assessments at Phoenix Pawn & Guns is a straightforward and simple process.  It all begins with the valuation of your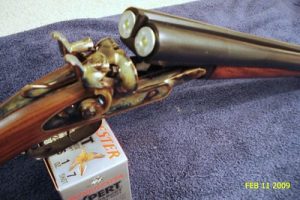 handgun, shotgun or rifle.  The associate will begin with examining the exterior of the firearm.  This is to ensure that the wear and tear is minimal and does not affect its value.  In addition, we will inspect the mechanical workings of the gun, to make sure it is in good working condition.  After that we will refer to the firearm's current market value, according to its make and model.  Finally, we will calculate and present you with the best cash offer possible for your handgun, shotgun or rifle.
We do have some helpful hints that will ensure that you can get the most cash possible from our valuations:
Bring in your firearm in its best possible condition.
Make sure that you have all the items that the firearm came with at the time of purchase.  For instance, the case or box that it originally came in, clips, etc.,
The receipt from purchasing the firearm yourself.
Any and all accessories that you purchased for that particular firearm.  For example a scope, magazines, sights with red laser,  full/complete boxes of ammo, etc.,
*Our valuations are free from charge, and are under no obligation to accept our cash offer.
Pawning a Firearm
The best part of pawning firearms is that you get to utilize the firearm's value, without having to sell it. 
Once our offer is accepted to pawn a firearm to Phoenix Pawn & Guns, we will need a valid Arizona ID and a few signatures.  After that, we will count out the cash on the agreed amount, and place your firearm in our safe and secure vault until you return. 
All of our pawn loans are for a total of 90 days.  You are more than welcome to satisfy the loan at any time during that time.  Because we pro-rate the interest to date of payment, the sooner you pay it in full, the less out of pocket cost to you.  
If you are needing more time to pay off the loan, come into our gun shop and let us know.  With paying only the interest accrued to date, we can extend the loan for another 90 days.  Because our goal is to help you, not to cause you any stress, nor to keep your firearm.  
Selling Firearms or Accessories for Cash
Phoenix Pawn & Guns is here to help you when you are needing the most cash possible and quickly! We buy any make and model of pistols, revolvers, shotguns and rifles, following our valuation.  When you sell your firearm out right to us, there is a slightly higher payout than if you utilize them as collateral on a pawn loan.  
Our store does by accessories and/or ammo with or without a firearm.  We do suggest that if you are needing a large sum of cash, to sell your accessories and ammo along with your firearm.  This will help you get the cash that you need faster and with less stress. 
Buying Firearms or Accessories from Our Gun Shop
However, you will be impressed on how much money you will save rather than buying from a retail gun store.  Because we think it is important to pass the savings on to our customers to by a reliable firearm that suits their needs!
Other Services We Provide
Phoenix Pawn & Guns is a part of the expansion of services Phoenix Pawn & Gold provides.  Our pawn shop opened it's doors in 2009, and has been an accredited  establishment since 2013.  Our policy is to go the extra mile and provide services that Phoenix, Tempe and Glendale residents can rely on.  Here is a list of the services that we provide, that make us stand out from the rest:
Auto Title Loans, courtesy of Phoenix Title Loans, LLC
Notary Services on Site
*Mobile Notary Services

*Please call, text or click on the bottom right of your screen to check for availability and to make an appointment.