Sell Gun Accessories
Stocks - Chokes - Scopes - Sights - Bipods - GPS Trackers - Night Vision & More
Whether you have been a gun collector for years or have recently joined the many, gun accessories can be an investment all on its own.  Because there are many aspects to consider, along with their advancements growing daily.  So consequently, items like gun scopes can exceed the how much you paid for the rifle itself.  Although, at Phoenix Pawn & Guns you can sell gun accessories with or without a firearm and get the most cash possible!  Our pawn shop strives to offer our customers a cash amount that is hard to beat!
Sell Gun Accessories with Your Gun and Get a Bundle of Cash in Return!
When a firearm is purchased is always with an intent.  For instance, a handgun is mainly purchased for personal protection.  In addition, items like holsters, magazines and gun clips are practical gun accessories in every sense.  However, there are some gun accessories that we like to buy and can amount to hundreds and thousands of dollars in cold hard cash quickly. Phoenix Pawn & Guns aims to offer you the most cash when you sell gun accessories and/or your guns to our store! 
Here are just a few gun accessories that pave the way to the cash you need:
Trail cameras
Optics

Scopes & Sights
Binoculars & Spotting Scopes
Gun safes & Storage
Challenge Targets
Shooting benches
Chronographs and Shot Timers
and so much more!
The Best Cash Offers Come From Accurate Appraisals
At Phoenix Pawn & Guns our skilled and experienced staff can give you an accurate appraisal leading to the highest offers!  Our associates will be more than happy to valuate each gun accessory separately and bundle the ones that you choose together to get you as much cash as possible!  Therefore, keep in mind that each assessment can vary timewise, depending on the internal components and capabilities. 
*All of our accessory valuations are free of charge and are under no obligations to accept our offers!
However, should you accept our cash offer, we will need to finalize the agreement with you providing a valid Arizona Driver's and a few signatures.  After that, we will be counting out the cash into your hand.  You will be walking out the door with less stress and more cash in no time!  (Two gun accessories appraisals to counting your cash can normally take 10 minutes or less.)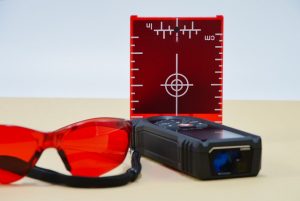 More Than a Pawn Shop!
Click on the bottom right to be connected with an assistant via live-chat.  You will be able to get answers to your questions and start the process before you even arrive at our location.  
Please click here to check out our home page for the many ways we offer to get the cash you need to Phoenix, Glendale and Tempe residents!  
Our pawn shop proudly provides viable ways for you to turn your valuables into cash!  In addition to buying your firearms and accessories, we also offer the option of a pawn loan as well.  Because we understand that your need for quick cash does not mean you are willing to part with your gun or its accessories.  
At Phoenix Pawn & Guns we focus on offering as many services possible to get you the cash you need quickly.  In addition we also seek to meet your needs to buy, sell or pawn firearms.  This includes offering FFL transfers to the public for $25 per firearm.